Links
House Cup
Membership Tab
THON Standings
Current Totals
Red Cross
http://www.redcross.org
Local Chapter
http://centre.redcross.org
Give Life
http://www.givelife.org
Penn State
http://www.psu.edu
PSU Volunteers
http://volunteer.psu.edu
Red Cross Store
http://www.redcrossstore.org
Goals
---
February Goal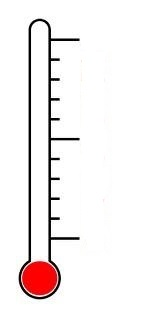 Goal: 1055
Current Total: 256
Yearly Goal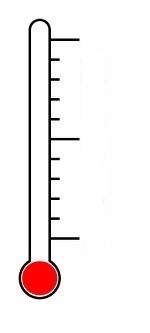 Goal: 6645
Current Total: 5484
Facebook
Like us on Facebook!
Twitter
Tweets by @psuredcross
Blood Drives
---
| Date | Drive Time | Location |
| --- | --- | --- |
| Sat 02/21 | 8:00 AM — 2:00 PM | IM Building |
Double Red Cell donations locations

Sign up to donate blood from the links above, or schedule an appointment to donate blood. Can't find where the blood drive is? Click here for a map of campus. Want to blog about your blood donation? Then click here to do so!
Curious about the blood giving process? Check out our flyers here and here. Also be sure to check out our Power Point presentation that we show every year to new SRCC members about donating blood, which can be found here, to learn more about donating blood and some facts about blood donations!
Our blood drive campaigns during the year
---
THON Blood Drives
Join the Red Cross and THON at our THON Blood drives which run from December though THON Weekend. For every presenting donor, $2 will be donated to THON and credited to the organization of your choice. Come out and donate FTK!
Penn State – Michigan State Blood Donor Challenge
This November is our 21st annual PSU-MSU Blood Donor Challenge and Alpha Epsilon Delta Blood Cup! The PSU-MSU blood donor challenge is a friendly competition between Penn State and Michigan State to see who can collect the most blood during three weeks in November. We have won 13-7.
During the same time as the PSU-MSU Challenge, we have the AED Blood cup, which is a friendly competition within organization/clubs at Penn State. There are three categories: Large group (50+ members), small group (less than 50), and Greek orgs. Any successful donor can sign the blood cup book for their club or another club at the canteen. Winning groups get bragging rights and a Blood Cup Trophy!
Aside from the free pizza and free t-shirt given out to every presenting donor, we will also be giving away lion cash, certificates to local restaurants and stores, etc.
This year's generous sponsors for the 2014 Penn State – Michigan State Blood Donor Challenge include:
Lexington Radiology
Student Book Store
Penn State Book Store
Alpha Epsilon Delta
Panhellenic Council
IFC
ARHS
GSA
UPUA
UPAC
Please be sure to thank our generous sponsors for making the 2013 Penn State – Michigan State Blood Donor Challenge possible!
Bleed Blue
Donate from August to October and be entered in a chance to win our Penn State Football/American Red Cross "Bleed Blue" Donor of the Game packages for four 2014 games! Package includes: (2) tickets to a Penn State Football home game, (2) pre-game hospitality passes, sideline visit during the game, radio recognition during the Pre-Game broadcast and Beaver Stadium video board recognition! Must be 18 years of age or older and have a valid photo ID for field visit.
Penn State – Ohio State Blood Battle
Continuing March 2015, we will be challenging Ohio State to a blood battle similar to how we challenge MSU in November. It will be a friendly competition to see who can collect more blood. The competition will run from March into April, and both schools will schedule 1300 units of blood. We are currently 3-1 with the Buckeyes. The winning school will not only get bragging rights in the Big Ten, but possibly in the nation! Make sure you donate!
Donation Tips
Check donation eligibility
Calculate your next donation date
Get tips for donating
Double Red Cell Info
In a traditional blood donation, donors give whole blood–which consists of red cells, plasma and platelets. With the automated process called double red cell donation, donors can give just red cells–but two units of red cells–and that's the component of blood that is in the greatest demand.
According to the Food and Drug Administration (FDA) guidelines, to be eligible to donate double red cells:
Men must weigh at least 130 lbs. and be at least 5'1″
Women must weigh at least 150 lbs. and be at least 5'5″
For more on double red cell technology, read an article or view more on criteria.
Schedule Double Red
Scheduling an appointment for double reds can be done by clicking on specially marked (*) drives.